Stock of prime grade sustainable English Oak boards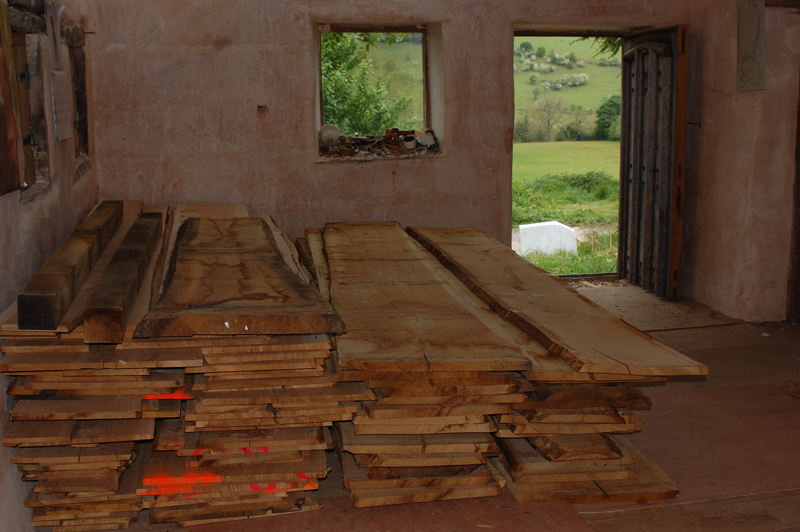 The process of making bespoke furniture and handmade kitchens has very little impact on the environment, wood is a carbon neutral product taking in carbon dioxide and giving out oxygen during the growing period. Offcuts are burnt to provide heating, the sawdust is used by a local farmer and unlike most bespoke kitchen manufacturers toxic chemical spray finishes are never used.
Stock of English Oak boards for this particular commission, prior to selection. Carved wood takes the sustainable option, refusing to use tropical wood and only takes wood from managed forestry in the UK and Europe. This ensures continuity of supply for future generations. In a managed forest when trees reach maturity they are removed and replaced with new saplings continuing the natural cycle of growth and regeneration.