Solid Oak In-frame Handmade KItchen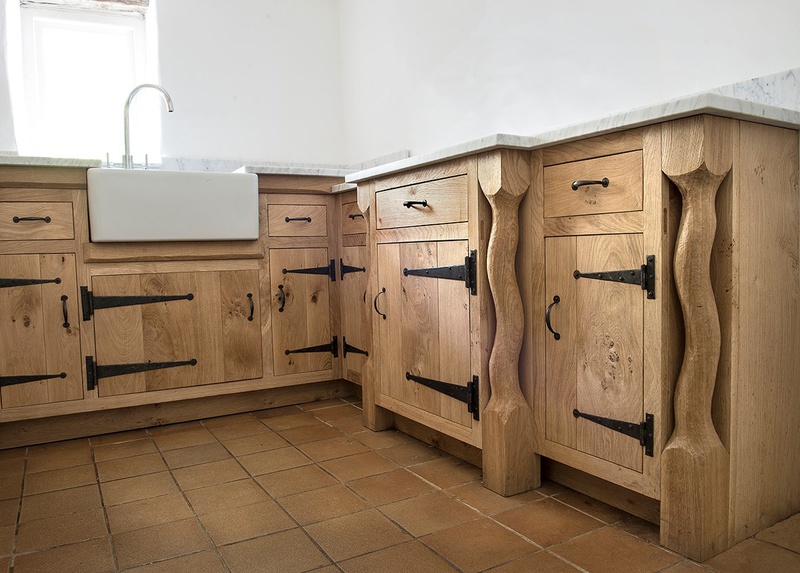 This particular client fell in love with the organic free flowing sculptural work but thought that for her situation something a little more subtle and understated would be more suitable. A much simpler design was adopted relying for its beauty and impact on characterful wood and simple lines but still maintaining excellent workmanship and attention to detail. Whilst the overall concept is subtle and understated a design statement is made with the hand carved sculptural posts. The hinges and handles are hand forged by a blacksmith giving a truly authentic timeless feel to this handmade kitchen. This kitchen was situated in a small awkward space something carved wood design specialize in.
This kitchen was situated in a 16th century farm house although it would be just as effective in a more contemporary setting. Bespoke kitchens can be designed to suit the period of the property eg medieval, 16th century, Georgian, Victorian, Art Nouveau, Art Deco etc, or more importantly the individual clients idiosyncratic personal tastes. Built like a tank and made to last a lifetime, a rare design concept in the 21st century and a truly sound investment.
Click on the thumb nail title.
| | |
| --- | --- |
| | |